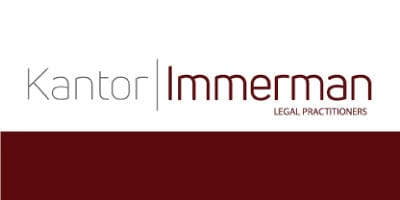 Conveyancers
Kantor and Immerman is a leading full service commercial law firm based in Harare, Zimbabwe. Established in 1957, they combine in-depth knowledge of the local legal environment with a dynamic team of attorneys, to provide world class legal services, primarily to the corporate sector. 

A.P Glendinning has experience in infrastructure services – roads, water and sewer reticulation with work across the country since the 1980s. They have an extensive record and equipment to support the project and development.
Group projects are varied from hotel and hospital schemes to low and high cost housing from sophisticated high rise office complexes to shopping malls, from schools to factories, from multi-storey apartments to bridge construction and from simple earths to road building.
There is tremendous experience within the group regarding the successful planning and implementation of construction projects.

Thompson Properties (Pvt) Ltd opened its doors on the 1st of June 2016 and was founded on the principles of specialization and excellence. They are a focused Real Estate agency that specialises in Property Development and Management.
They have a great track record and a results based approach that is measured through the success of their previous projects and partnerships. Being exposed to the industry in Zimbabwe as well as in the first world has given Thompson Properties the unique ability to work locally, but with the mind-set to expect first world customer service and quality. Their goal is to deliver above and beyond client expectations and you can expect them to assist you the same always.

A full service marketing agency that has brought more than just brand awareness to the project. Ore & Tar is the company behind the brand design and customer experience that has allowed customers to better understand the vision behind the project.
Through well built websites, customer portals marketing communication and branding together with cohesive customer information and education on all platforms, they have put a face to the surburb and helped potentials customers to understand the product better and simplify their decision making. They continue to play a key role in project management staying aware of changing customer needs and enabling a fluid link between the market and developers. www.oreandtar.co.zw