Custom House Plans
There is an option to build custom homes subject to approval through our architectural committee that will evaluate all custom plans inline with area building and market standards.

Amenities
The designs are drawn to ensure high property values. Lockup garages, BICs bedrooms and kitchen plan layouts that open up personalised finishings. Ample gardening and pool space.
Luxury Single Storey Plans
Blend of modern architecture and contemporary beauty, the single storey designs are a perfect balance of aesthetics and functionality. The standard is high, yet there's still a low environmental footprint — this makes the homes modern but also sustainable.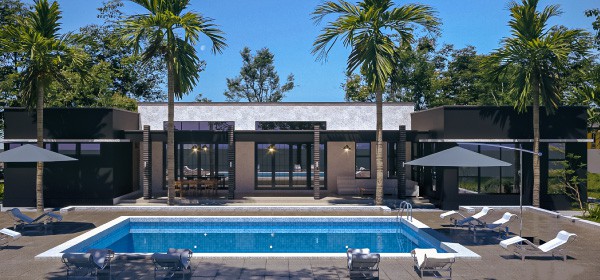 Luxury Double Storey Plans
The Kings City's double-storey plans are a classic case of beauty and grace that make the perfect home. With clean lines and sharply angled walls, the minimalist architecture has a modern, pleasing aesthetic. The large windows allow for ample natural light and facilitate excellent interplay between indoor and outdoor spaces. A huge variance in ceiling height goes well with the trend towards loft living; this is another opportunity to live unencumbered within your space.